Introduction
Looking for a better & efficient table management option for your restaurant? Well, you are at the right place, today we will discuss a restaurant management software named DinO where you can manage your restaurant tables and track each table's status with less manual effort & without any hassle.
In this article, we'll guide you on how dino can help you in managing your restaurant tables in an effective way.
DinO Table Management Features
Add group and tables
With DinO you can segregate your restaurant into sections like AC, Non AC, Family section, and much more, and can add a number of groups as per your requirement. You can set a specific amount of service charge percentage for a group, particularly the AC sections.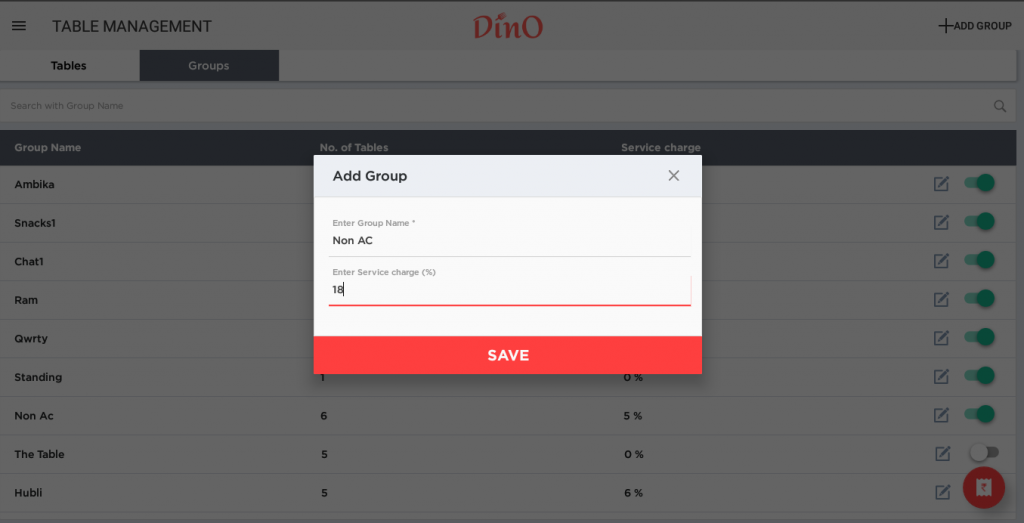 Likewise, you can add tables and tag them to the concerned groups and manage the seating capacity of each table. You can even set the code to your tables for better identification.
Once the table is added a QR code will automatically generate and delivered to your registered email and you can assign the QR code to the table.
Customize seating capacity
You can customize the seating capacity of the tables in your restaurant. You may often feel the need to increase or decrease the seating capacity of your tables during peak times like festivals, holidays, weekends, etc.
With DinO you can do the same with ease.
Change tables & groups
Let's take an example, where a family went to a restaurant to have dinner and they occupied a table in the Non-AC family section and order the food but randomly they change their mind to have food in the AC family section
In this scenario, DinO can help you to change the table or group of customers without any hassle. No worries.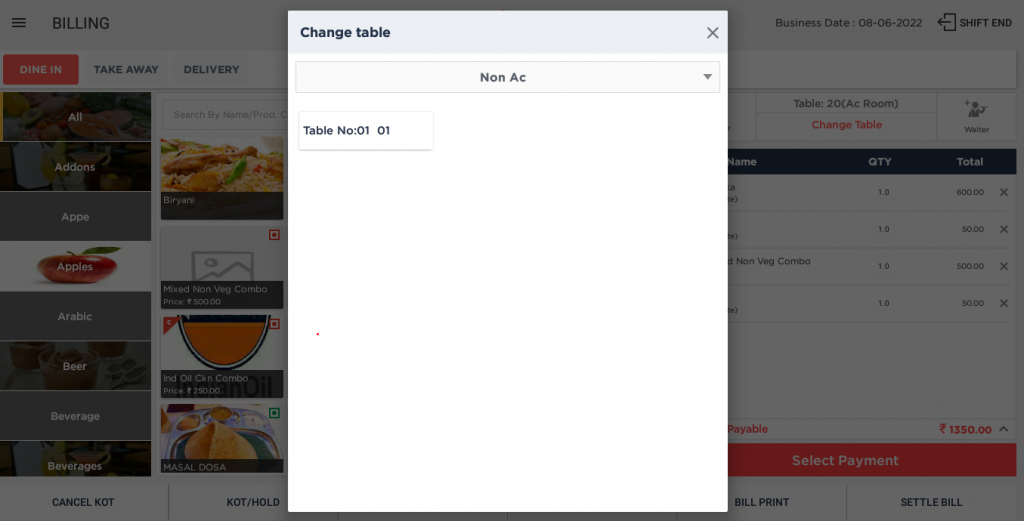 Table tracking
A restaurant that operates on a large scale will have more tables when compared to small & medium scale restaurants and hence it will be a headache for large restaurant managers to track the status of each table in a restaurant.
DinO enables hassle-free tracking of the status of each table available in your restaurant. The table status is divided into 5 stages. They are as follows
Available
Reserved
Occupied
Running
Payment
After every stage the status will change automatically in the dashboard and once the payment is made it will be back to the available status.
Enable or disable a table or group
If a restaurant has an excess number of tables or sections then the restaurant owners can enable or disable the specific tables or groups by just simply toggling the switch button in the dashboard.
If a particular group is disabled all the tables tagged to the concerned group will automatically get disabled.
Assign waiters
DinO enables restaurant owners to assign the waiters to specific tables or groups in a systematic way. For a smooth flow of work, they can assign the waiters on the basis of table rows or columns.
Key Takeaways
Hence, DinO helps you in effective table management for your restaurant and it offers a user-friendly interface and dashboard where you can change, customize seating capacity and, track your table status with no need to bother.
Manage your restaurant tables with DinO and minimize your manual work!
For any questions or queries please feel free to contact us at 7997095678 or fill out the form below.